Today I was rummaging around my messy storage of mixed products to find a conditioner that wasn't too heavy and would be suitable for a quick scalp-scritching and CO wash. I found a L'Oreal conditioner I had honestly forgotten I had.
I brought this conditioner home from
Madeira
as a
sort of souvenir
. I bought that exact conditioner because I wasn't sure if I had seen that one at home before. Usually the L'Oreal products are "colour coded" and easy to spot, but this one originally didn't ring a bell for me. Maybe that's why I didn't read through the ingredient list when I bought it.
I used a handful of this to do a quick scalp wash. I had some white flakes that was irritating me around my parting but nowhere else on my scalp (Too much sun exposure maybe? Since it was pretty much only around the parting), but my scalp wasn't really greasy or needed washing otherwise. It's funny; most people complain about their flakes coming off as "white gunk" under their nails, mine just stays dry and sticks around certain patches of my scalp. So I just needed a "base" to do my scritching and massaging to loosen up the flakes. Water-only just isn't as effective to carry the flakes away as a conditioner is.
It did a good job too. My scalp felt clean and not dry afterwards.
But then I took a closer look at it...
Ingredient list Elvive Extraordinary Clay Conditioner
Aqua / Water, Cetearyl Alcohol, Behentrimonium Chloride, Glycine Soja Oil / Soybean Oil, Cetyl Esters, Sodium Hyaluronate, Phenoxyethanol, Argilla / Magnesium Aluminum Silicate, Chlorhexidine Dihydrochloride, Salicylic Acid, Linalool, Benzyl Alcohol, Benzyl Salicylate, Montmorillonite, Isopropyl Alcohol, Kaolin, Alpha Isomethyl Ionone, Geraniol, BHT, Citric Acid, Citronellol, Hexyl Cinnamal, Glycerin, Parfum/ Fragrance, F.I.L. C180281/1.
Ugh. This is not a happy ingredient list to run through
cosdna
.
25 ingredients in total.
11 in green (I almost want to exclude water from this statistic)
10 in yellow
2 in red
One in green-yellow and one with no information found.
Statistically, this is probably one of the worst products I've ever had through cosdna's analysis. A lot of the ingredients in yellow are far down the list, but as someone who is allergic to certain ingredients,
"more" or "less" of that ingredient doesn't make a difference.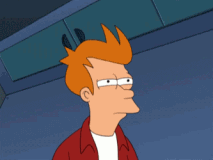 Breaking the ingredient list apart
The first things that I notice is that it has two interesting acids in it:
Sodium Hyaluronate or Hyaluronic acid. It's one of those awesome moisturizers that I always look for, at least in my skincare products. Not entirely sure how much it would do in a rinse-off product though.
Salicylic Acid or Beta Hydroxy Acid. This is an acid that loosens the bonds between dead skin cells. Since it's oil-soluble it can work below the skins surface, in the pores. This might be a very interesting acid to have in a washing-conditioner, especially if you have issues with dry flakes, sebum plugs and white gunk on the scalp.
Next, I find myself looking for the clay. After all...
"For the first time, L'Oréal Paris Laboratories have combined 3 REFINED CLAYS to create its first re-balancing range revealing perfectly balanced hair."
Quoth The Official Website
I love the caps lock here.
I recognize Kaolin as a clay.
But what else?
Cosdna doesn't give an explanation to what Argilla is, but Google leads to a lot of pictures of clay work. So I guess that's #2.
After checking through each ingredient, I find the last clay: Montmorillonite. According to
Wikipedia
, it's named after an area in France. I actually have to give L'Oreal some credit for not plastering "
Refined French clay!!!!
" all over this conditioner.
These three clays are also fairly high up on the list, which makes me think they could actually help absorb excess oil and sebum from the scalp. Not sure what they would do for the length of the hair.
The two ingredients in
red
for safety leave me confused, because they seem unnecessary.
Benzyl Salicylate: A sunscreen. Now, don't get me wrong: I love sunscreen. And I often harp on about the importance of sunscreen in hair products (Hair cannot recover from sun damage like skin can! Sun damage on hair is not reversible!), but it seems unnecessary to add a sun screen if it's a
known
un
safe and
restricted
ingredient.
Geraniol: A fragrance. Another thing I often harp on about, is that
"natural" does not often mean better or safer
. (Said Igor, who is violently allergic to completely natural ingredients like aloe vera skin and sea buckthorn) And here we have a completely naturally occurring,
known
un
safe and
restricted
ingredient.
The Extraordinary Clay Conditioner also contains an annoying and unnecessary long list of fragrances:
(Glycine Soja Oil)
Linalool
(Benzyl Alcohol)
Alpha Isomethyl Ionone
Geraniol
Citronellol
Hexyl Cinnamal
Parfum
This just seems unnecessary. Seriously. Couldn't they just have picked a single, or maybe two fragrances and stuck to those? This many ingredients for scent only is a risk for everyone with sensitive skin or allergies.
It also contains a lot of preservatives:
(Behentrimonium Chloride)
Phenoxyethanol
Chlorhexidine Dihydrochloride
(Benzyl Alcohol)
My feelings towards L'Oreal right now can be summed up as this.
But what made me laugh about this ingredient list, is that as the third last ingredient listed is... *drumroll*... Glycerin! A good old, inoffensive, safe, non-irritating, moisturizing ingredient.
Far down the list with that one, uff!
And I think I could actually build a fully functioning, completely normal conditioner out of the remaining ingredients I haven't commented on:
Cetearyl Alcohol (Surfactant and emulsifier)
Cetyl Esters (Emollient)
Isopropyl Alcohol (Solvent)
BHT (Antioxidant)
Citric Acid (pH adjuster)
Just add water, a single preservative and a single fragrance source, and you would have a conditioner I would be happy to use!
I guess this just shows how much unnecessary crap they have stuffed into this conditioner. Extraordinary? Yep. Sure is. But not in the way that L'Oreal intended.
So. This was a long post of me dissing an ingredient list.
And make no mistake, I think this ingredient list sucks. This ingredient list is everything that can be wrong with ingredient lists.
But it did a good job cleaning the flakes from my scalp. My scalp felt clean, but not dry.
My personal conclusion for my own scalp type is that this Extraordinary Clay conditioner might be a very good choice for scalp washing, but I would not want it on the length of my hair.
But for someone else with a different scalp type and different needs for their products, I have some other thoughts...
I think the two acids are a very interesting choice (and combination, since one is a chemical exfoliator and the other will help keep your skin from drying out, which could otherwise cause a bad circle of drying out the skin and the skin overreacting with producing excessive sebum to protect itself) to put in a conditioner. I think the three clays are high enough on the ingredient list to actually absorb some unwanted oil and sebum.
I think this may be a conditioner you want to give a try if you have issues with sebum plugs, white gunk build up on the scalp or dry flakes.
Apply after using Extraordinary Clay Rebalancing Shampoo. Leave on for 1-3 minutes. Rinse. For longer lasting freshness use Extraordinary Clay Dry Shampoo. Suitable for color-treated hair.
AQUA / WATER / EAU
CETEARYL ALCOHOL
BEHENTRIMONIUM CHLORIDE
GLYCINE S